Alumni pay a visit as orchestra prepares for Pops Breaks a Leg
As Pops ramped up its preparations for Pops Breaks a Leg, its 2018 fall concert, the Alumni Board dropped in on a rehearsal for a closer look.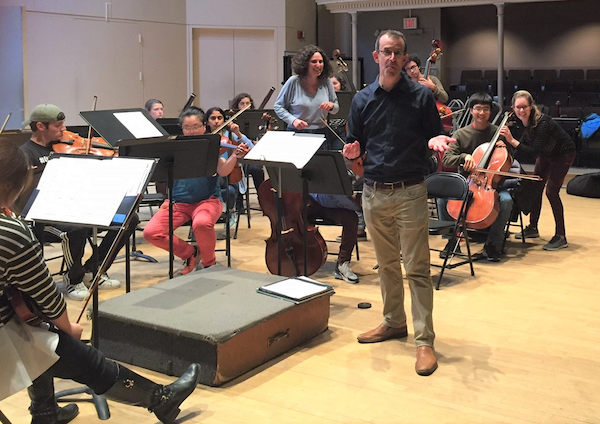 Board members Liz Weinbloom '07 (center) and Michele Zemplenyi '13 (far right) attempt to infiltrate the cello section.
As you can see, we are very excited for the concert, which will take place this Saturday, November 18. We hope to see you there!